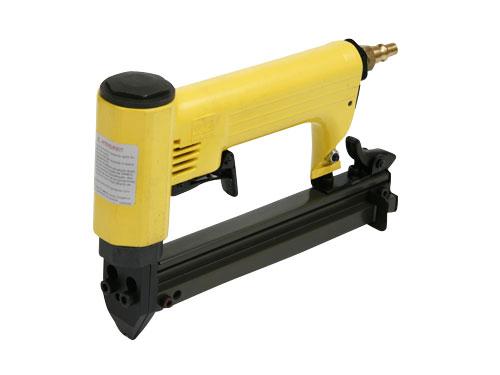 The Inmes F-140 Flexipoint Pneumatic Gun is sturdy, durable and made from aluminium for a long working life. The F-140's lightweight design ensures it is comfortable to use while firing points into a frame.
There is a safety release built into the firing trigger for precision firing. Also there is no jamming or double feeding. The F-140 is low maintenance and has a low operating noise. You can enter approximately 145 points per minute. The easy to load magazine holds 355 Inmes 14mm (0.55″) Flexi Points.
A similar tool is the Logan F400-1 Picture Frame Fitting Tool that can insert framer's points, flexipoints, multi-points and brads in a picture frame.
You can even buy the Logan F400-1 from our store here.
Logan Graphic F400-1 FITTING TOOL Logan Framing