The Inmes RI-160 Hardpoint Manual Gun is made from aluminium which ensures a long working life.
It is one of the alternatives to consider if you are looking at the Fletcher-Terry 07-500 Fletcher Frame Master Point Driver Wood 5/8 in.
It has a lightweight design and a full grip trigger so it is very comfortable when firing points in various kinds of mouldings.
With no jamming or double firing, it has precision firing.
You can easily adjust the firing tension and adjusting the spring mechanism on the manual gun to suit your requirements.
There is an easy-to-load magazine that holds 200 Inmes 15mm Flexi Points in the front of the machine.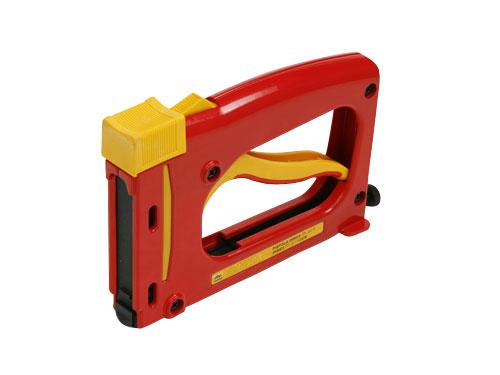 Application
It is indicated to apply Inmes Flexpoints in frame picture. It is recommended for small and medium production volume.
The Inmes RI-160 is recommended for small to medium production volumes.
Characteristics
Capacity: approximately 200 flexpoints Inmes;
Adjusting screw for pressure tab Rapid loading;
For professional use;
Body is made of aluminium;
It must be used for low production (frame shops).
Obs.:This Manual Gun uses Hard Points of 16mm (5/8") only.